Finally, The Tool You Have Been Looking For So You Can Be More Organized With Your
Marketing & Instantly Know What's Happening In Your Business On Any Given Day... So You Can Move Forward & Make Quick Decisions About What's Right For You & Your Business!
Your Marketing Calendar Is The Key To Your Business Success, Making More Money, And Staying On Track In All Aspects of Your Business
Dear Friend,
So many people love this tool and have asked for it that I decided to just go ahead and give it to other entrepreneurs and business owners because they need it so much and it's been so helpful to so many already.
Are you wondering why there is so much excitement over a marketing calendar?  Well, it's simple…
Every business needs a Marketing Calendar
Very few people use a Marketing Calendar
It's simple and easy to use
It's Visual so if you keep it in a central location your entire staff will know exactly what is happening when AND, what needs to get done to accomplish the tasks at hand
It's that one thing we all need but wouldn't have done for ourselves
All you have to do to see what all the fuss is about, and to get your Free Marketing Calendar, is enter your name and email in the box below and we'll email your calendar to you right away, so you can get started using it right away!
Enter your details now for instant access to the free report...

We value your privacy and would never spam you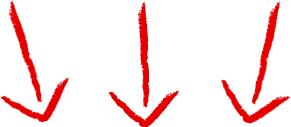 We value your privacy and would never spam you