Here's What's Included In Your Strategy Session
Here's What's Included In Your Comprehensive Website Review:
Each page of your site will be reviewed for design and ease of use. After all, if a visitor can't easily find what they are looking for – you missed them.
All of Your Links will be tested
Your site will be reviewed for Search Engine Optimization.
We'll look at your website analytics (numbers).
You'll receive a full detailed report – with screen shots – with our suggestions for improvements and what's working.
Not Only will you receive your written detailed report, but we'll get together on the telephone to discuss our findings and how to fix the problems
On Our call together, we'll develop an action plan to get your site upgraded.
What To Expect Next
Because of our experience working with clients, one-on-one and entire companies
we can quickly get to the point of where you need help.
Prior to our session you will be asked to complete a very simple questionnaire regarding your business, where you are now and where you want to go. We will go to work to get to know you even before our session. After we receive your completed questionnaire, our assistant will contact you to set up our Strategy Session.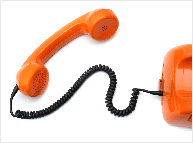 During our session, we'll get a big picture of where you are and where you want to go. We'll listen and get clear on what you think your vision is. From this point, together we will identify the step by step sequence you need to take to get your result.
As we work together on our strategy session we will record your session so you can go back and listen again and again. You'll find this helpful because you'll hear nuggets of information later that you might not have heard the first time.
As a reminder,
Recorded Call


here are just a few of the topics we can discuss!!

Are You Ready! Click here to purchase.

Our assistant will contact you within 24 hours to schedule your appointment. If you have any questions, feel free to contact us at info@completemarketingsystems.com