24 Hour Website Review
Is Your Website Costing You Sales – Customers – and Image?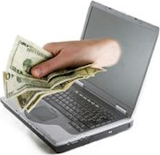 You Can Boost Your Website Results With A Complete Marketing Systems Website Review
I'm sure you are like most busy Entrepreneurs. Do You…
As direct response marketers, our website review can save you hundreds and perhaps thousands of dollars (and heart ache) updating and improving your website.
Here's What's Included In Your Comprehensive Website Review:
Each page of your site will be reviewed for design and ease of use. After all, if a visitor can't easily find what they are looking for – you missed them.
All of Your Links will be tested
Your site will be reviewed for Search Engine Optimization.
We'll look at your website analytics (numbers).
You'll receive a full detailed report – with screen shots – with our suggestions for improvements and what's working.
Not Only will you receive your written detailed report, but we'll get together on the telephone to discuss our findings and how to fix the problems
On Our call together, we'll develop an action plan to get your site upgraded.
What does the 24 Hour Website Review Mean?
Once we receive your information, we'll go to work and review every aspect of your exciting website. We'll use screen captures and a written report to illustrate all of our findings and recommendations. Within 24 Hours, we'll set up your one-on-one appointment to discuss your site and how improvements can be made – we'll even suggest the resources for you.
If you're ready to get started, click the button below. You'll find a short questionnaire regarding information about your site.

Yes! I'd Love For You To Review My Website!