Boost Your Marketing Results With a 45 Minute Marketing Strategy Session
Get Ready!……. Get Set!……. Get Moving!……
Get 45 Minutes One-On-One Focused Business Growth and Marketing Strategy Plan Time With Diane Over The Phone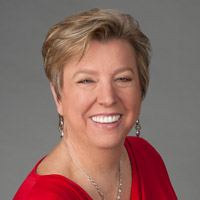 Every day I am contacted by small business owners asking me to help them develop a marketing strategy for their business that will produce results. Sometimes it may be a single strategy such as:
Managing your marketing efforts can be confusing and overwhelming.
I understand that because I've been there too.
Sometimes it simply takes and extra set of eyes to really quickly focus in on the simple actions that you can take now – with little or no effort – to boost your marketing results.
Whether you are just starting out on your entrepreneurial journey, you're building a firm foundation for business growth or you have a well defined successful business; whether you are a do-it-yourselfer or you want it done for you I am here to help you.
Don't stay stuck – scratching your head. Don't let frustration and lack of know how keep you from reaching your goals. I can help you develop and implement a strategy that works for you – no matter what the subject is… Marketing….Social Media ….Event Marketing …. Event Planning …. Direct Mail ….. Website ….
I have literally over 15 years of experience working in the information marketing and marketing arena. So in most cases, I've been there…. and done that (excuse the expression).
I Won The Coveted
"Glazer-Kennedy Information Marketer Of the Year"
Award Based On My Marketing Results
There are many marketing strategists and coaches out there but very few can claim this prestigious award. My background in the school of hard knocks and our experience working "in" businesses as well as "on" businesses makes me unique within my community.
When we get together, I'll give you the real "down and dirty" scoop! What you need to know and do now to build the business you envision. I'll be with you as you "Get Ready – Get Set – and Get Moving!"

Here's How I Work…
Because of my experience working with clients, one-on-one and entire companies,
I can quickly get to the point of where you need help.
First I'll get a big picture of where you are and where you want to go. I'll listen and get clear on what you think your vision is. From this point, I will identify the step by step sequence you need to take to get your result.
As we work together on our strategy session, I will record your session so you can go back and listen again and again. You'll find this helpful because you'll hear nuggets of information later that you might not have heard the first time.
Prior to our session you will be asked to complete a very simple questionnaire regarding your business, where you are now and where you want to go. I will go to work to get to know you even before our session. After I receive your completed questionnaire, my assistant will contact you to set up our strategy session.
It's that easy!
I've Worked With Over A Dozen Different Industries
Copywriters
Printers
Insurance Agents
Spas
Dental Hygienists
Interior Decorators
Chiropractors
Retail Business Owners
Book Publishers
Web Designers
Marketing Consultants
Small Business Owners
Real Estate Investors
Mom Entrepreneurs
Here are a Few Of The Topics We Can Discuss…. You Decide
How To Build Your List Authentically And Organically
How To Drive Traffic To Your Site
How To Use Social Media To Build Your List
How To Use Teleseminars And Webinars To Build Your List And Gain Credibility
How To Use Landing Pages To Measure Your Marketing Response
How To Define Your Ideal Client And Find Them
How To Buy Targeted Lists
How To Use Direct Mail Effectively
How To Market To Fill Events
How To Plan An Event And Negotiate With The Hotel
How To Develop Your Information Products Fast
How To Create Headlines
How To Write Your Copy
How To Map Out Your "Strategic Marketing Plan" – Your Master Plan That Is The Foundation Of Your Marketing For The Entire Year
How To Maximize The Use Of Your Time And Still Have A Life
How To Get All The Resources, Tools And Vendors You'll Need
And Much, Much More
I've Worked With Hundreds Of Entrepreneurs Since 2003…. If You're Ready To Get Started Or Get Going To Take Your Business To The Next Level, We'll Get Down To The Nuts and Bolts Quickly Because I've been where you are, I know the common pitfalls and how to avoid them. I've spent the money and made the mistakes and I can save you from falling into the same endless money traps.
Marketing can be much easier and more fun than you can imagine…. and once you have a power house to walk with you step by step and show you the way, you'll find the journey to success fast!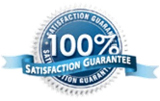 Our Ironclad 100% Guarantee To You!
I am so confident you'll get value right away from our call that I stand behind my strategy sessions with a 100% money-back guarantee. If, anytime within one year after our call, you feel you didn't get value from our Strategy Session, you will get 100% of your money back. No questions asked and we'll part as friends.
If You Are Ready To Step Up To The Plate And Play A Much Bigger Game….. Here's How To Book Your Marketing & Business Strategy Session With Me….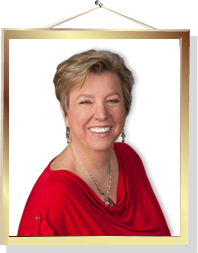 "Yes! Diane, help me take my business to the
next level with your 45-Minute Business and
Marketing Strategy Session"
Only $297

Order online safely and securely.
100% Secure, Full Encryption is Being Used.
To Your Success,
Diane Conklin Complete Marketing Systems