January 31st, 2019 by Diane Conklin under Business - General. No Comments.
Tomorrow will be the first of February…that means the first 31 days of 2019 will be gone and you can never get them back. Not one single second of any day.
Take a minute now and ask yourself…
Have you been productive (as productive as you want to be)?
Are you 1/12 of the way to your financial goal for 2019?
Are you 1/3 of the way to where you want to be for the first quarter of 2019?
What promises have you kept?
What has already waned a bit?
Understand, I'm not asking you to spend time with this as a judgment, but to get a measure of where you are. And, a measure of where you are only 31 days in…instead of waiting 6 months, or more, and then being surprised, or feeling the need to panic.
It's easy for our motivation to fade a bit over time.
The gym is the perfect example of this.  Notice in the photo below, taken the week of January 7th about 6pm – it's packed full of people (notice all the people in the red areas I have circled…and there are more people in the photo too)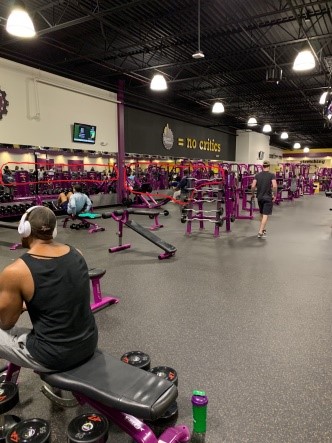 And, compare it to this one, taken 7 days later at the same time (and also on a Monday)…I used red dots to show you the people in case you can't see them – there were 10 people in the gym…it only took 7 days for it to change…dramatically. And, it hasn't changed much from this picture since.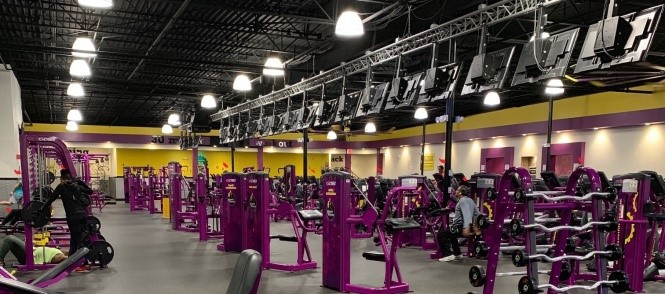 This isn't about blame or feeling bad or guilt or any of that. It's about awareness and noticing what's happening instead of just letting life happen to you.
You, your business, your family and your clients deserve all of you and the best of you. And, yes, it's fine to change your mind…
…it's just NOT ok to quit!
Change, modify, adapt – but don't quit.
To Your Success –
Diane