January 28th, 2021 by Diane Conklin under Business - General, Business Strategy. No Comments.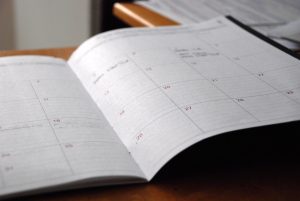 January is almost over.
I know you can see that simply by looking at the calendar.
But do you really get it?
That means 1/12 of the year is over. Time you can't get back.
Are you 1/12 of the way to your 2021 goals?
What have you gotten done? Accomplished? Completed?
You have to be intentional about your days. However you do that. In your own ways.
You can't just let days come and go – or time will pass you by and you won't accomplish the things you want to accomplish.
And, sometimes, you need some accountability in order to live up to your highest potential.
Or at least somebody who sees you where you can be and not where you are. Somebody who believes in you when you can't quite seem to believe in yourself.
If you're looking for that person in your life and your business, reach out and let's talk.
To Your Success –
Diane