September 27th, 2018 by Diane Conklin under Business - General. No Comments.
We invest in so many things in our lives…
…homes, education, stocks, and the list goes on and on.
Do you invest in your business?  In your marketing?
If you are investing in your business and your marketing, how much?
Your business is your livelihood, it's what you do, it's how you put food on your table and a roof over your head.
It's what you do, so you have to put your best foot forward every single day.
And, one of the first things I see people want to cut back on is their marketing budget. It's almost always the first thing people look at cutting if things get tight.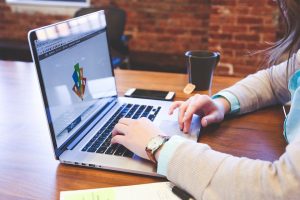 If you think about it, marketing is really the last thing you want to cut – because your marketing is the thing that is bringing in new business – and hopefully, it's also keeping your current clients thinking about you so they come back as well.
And, I'm not talking about a $10 a week ad you post somewhere either – I'm talking about really investing in your business. Make a commitment and invest so you can grow.
As always, you want to test first so you don't invest a lot of money in something that ultimately doesn't work or that doesn't get the ROI (Return on Investment) that you desire.
These are a few of the things we will be talking about in our 2 days together if you join me for "Strategic Path To Profits™," November 15-16, in Atlanta, Georgia.
This and so much more…to see all the details, go to www.StrategicPathToProfits.com now!
See you in Atlanta!