August 5th, 2021 by Diane Conklin under Business - General, Marketing. No Comments.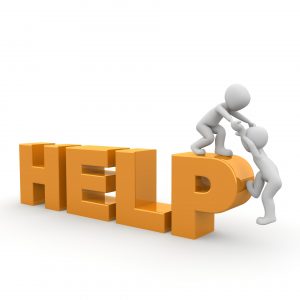 Do you ask for help when you need it?
Or are you like me, and a lot of entrepreneurs… and you're just really bad at it?
I'd go so far as to say a lot of us suck at it!
How much time and energy do you waste trying to figure things out for yourself?
How many times a week do you hear yourself saying "I'll just do it myself… it's faster… or that way I know it'll be done right" or something like that?
The highest and best use of your time.
There are probably 3-5 things in your business that you should be doing. Things you're uniquely qualified to do… that you excel at, and you love doing.
The rest you should automate, eliminate or delegate. Doing this helps you leverage as well as optimize your business.
How much time do you spend looking at these things in your business? So many business owners are so busy doing things they never take time to look at improving their businesses… is that you?
Leveraging and optimizing are two of the five frameworks I use when I coach clients.
I have a birthday coming up in 11 days and I always try to give something back during that time. So, if you're looking for some help building your business, I'd love to chat with you to see if we're a fit.
Reach out and ask me about the Diane's Birthday special… good until August 16th (that's my birthday)!
To Your Success –