January 7th, 2021 by Diane Conklin under Business - General, Business Strategy. No Comments.
If you follow me on social media, you may have noticed I've been talking about the Netflix series I watched during the holidays.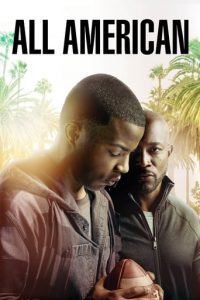 It's called "All American" and it moved me in ways I can't remember being moved in a very long time.
In sports, and in business, we talk a lot about keys to success.
Here's a bit from the series that hits that head on. And it works in life as well as in business…
"Block out your fears.
Tackle your problems head on.
And always finish strong."
In the series, the person who says this mentions the keys are the same (in life and business) so we won't forget.
I love that!
Can it really be that easy?
What if those three things were as hard as it was to have success?
It seems simplistic but what if we're the ones who complicate things.
What if it didn't have to be as hard as we sometimes make it?
I think that's a good way to start the year. By looking at how we simplify things, make things less complicated and run into this year knowing we've got this and that every single day we finish strong.
Sounds like 2021 is going to be an amazing year!
Are you with me?
To Your Success –
Diane