January 14th, 2021 by Diane Conklin under Business - General, Business Strategy. No Comments.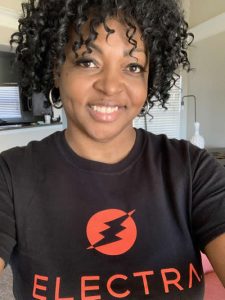 As you may have seen last week, my friend and business associate Fran Harris was on Shark Tank.
I've watched a lot of episodes of the Tank and it's rare to see what I saw Friday night.
Many times, I'm shocked at the easy questions contestants get stumped by, the things they don't know and how they respond. I sometimes find myself yelling at the TV… lol!
And I always wonder why this happens. How can they get stumped?
After all, it's easy for them to be prepared and to study what they need to know. Think about it… Shark Tank is in its 12th season. If there were only 10 episodes per season (and there are more than 10), that means there are 120 hours of study available.
Most people don't prepare like they should.
Fran did… and it showed.
Fran didn't once get stumped or shaken. Not one time did she hesitate with an answer.
As a matter of fact, when Mark Cuban told Fran she didn't have a choice, her response was classic. She said, "I always have a choice."
Mike drop… Boom!
Fran has watched every episode of Shark Tank – every single one. Most more than once.
Being on Shark Tank is a long process. It literally takes 4-6 months.
Why would you leave anything to chance when so much is on the line?
And with the internet and all that is available with social media, it's easy to research the Sharks who might be on your panel.
And it's free! All it costs you is some time!
How big of an advantage is it to know what kinds of things each person might ask? Or what their interests are?
Here's a chance to really target your presentation, responses and pretty much everything you do in the Tank!
And it's all available at your fingertips… at the end of your keyboard.
Not being prepared for the Tank just shows laziness.
If you're willing to be lazy with this kind of opportunity, especially when it's so easy to get the information, then you don't deserve a deal.
Even if you don't get a deal, being on Shark Tank is a big boost for your business.
As with many things, there's no excuse to not be prepared.
Fran was prepared! And she got a deal…
With Barbara Corcoran!
If you haven't seen this episode check it out (Season 12, Episode 9 – Fran's segment is first).
You might just learn something – or a lot!
Congratulations Fran!
To Your Success –
Diane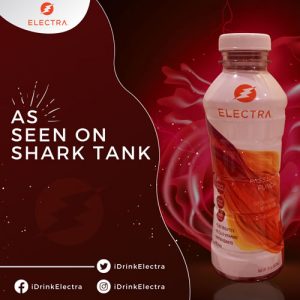 PS – As an Exercise Physiologist, trainer and athlete (my whole life), I've never been big on sports drinks. Never recommended them or used them. They're traditionally high in sugar, salt, and calories…not to mention artificial all sorts of things. This sports and hydration drink is not! As a matter of fact, it doesn't have all that crap in it at all. This is the only sports and hydration drink I use or recommend now. To check it out for yourself go to www.iDrinkElectra.com!