April 23rd, 2020 by Diane Conklin under Business - General. No Comments.
The 3 C's of a successful business are (no matter what kind of business you have)…
Content
Community
Coaching (Continuity)
What is your content? Do you have good content (not great, outstanding, or out of this world)? One of the best ways to get content out to your prospects and clients is by having courses available for them. Continuity programs are another way to drip content on people in a very consistent way.
Community is the second C…seems to be more important right now than ever before as people are looking for connection. It's ALWAYS important – we're just recognizing it more now than we have in a while. We're all looking for a sense of belonging, togetherness and comradery.
Remember, a buyer is a buyer is a buyer and having a strong community gives you a place to go where people want what you have and will consistently buy what you're offering – your community is where your strongest buyers and biggest fans are.
Coaching is the third tier of success in your business. This doesn't have to be a formal coaching program – it might be a continuity program – but it's a way for you to be there for your clients in a bigger way. And, there is great leverage for you and your business in this C!
"Courses And Continuity™" is May 7-8 (it's an online 2-day event via Zoom).
Have questions about developing courses? Not quite sure how to add continuity to your business? Already have these things but it's not performing as well as you'd like? Think you already know how to be profitable with your own courses and continuity programs?

No matter how you answered those four questions, there will be a lot for you in our 2 days together…
Check it out at www.CoursesAndContinuity.com now. There are only 19 slots left!
To Your Success –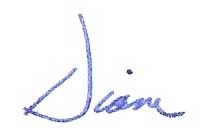 PS – Still have questions…not convinced? No problem…if you aren't satisfied and feel like you got your money's worth after you spend 2 days with me, I'll give you your money back.
PPS – Want to see just how successful continuity programs can be and how I can help you develop yours…and make it VERY profitable? Go to www.CoursesAndContinuity.com now, scroll down and watch the video by Casey Graham and read his story…see you May 7 & 8!