December 21st, 2017 by Diane Conklin under Business - General. No Comments.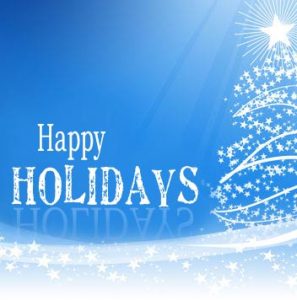 The Holiday Season starts with Thanksgiving and continues through to the New Year.  Traditions include gift shopping, driving around to see houses decorated with lots of lights and baking.  While these are all great traditions, the most important of all is getting together with friends and family and spending time enjoying each other's company.
We should all take time during the year to enjoy time with our family and friends and not save it all for the holiday season.
My team and I just want to take a minute and let you know that we are thankful for all of you and hope that you have a joyous and restful holiday season.  We are all taking some time right now to spend with our family and friends and hope that you are doing the same.
Have a Safe and Happy Holiday.