August 6th, 2020 by Diane Conklin under Business - General, Business Strategy. No Comments.
The RIPPLE effect.
People talk about it, but I often wonder if people really get the power of it.
I've made it an acronym.
Here's what it means to me…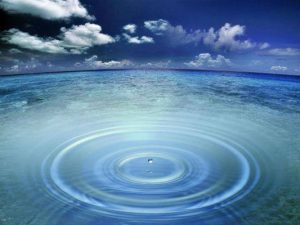 Repetition
In
Place
Produces
Little
Effects
Somewhere
We often underestimate the effect we have on people – whether we want it to or not. And whether we think it does or not.
It's massive. And, it's important!
I used to question what I do and its importance.
Not anymore!
I look at just one client and I see this over and over again.
One in particular always blows me away.
A few years ago, I worked with Casey Graham. He impacted thousands of lives through his work with small, start-up churches. He also went from zero to 6 figures in 90 days. And, on to one million dollars in twelve months.
He sold that business. Now he's helping continuity businesses collect monthly fees. Again, he's impacting thousands of people. And, because I helped him initially, indirectly I'm impacting them as well.
I'm lucky because he reminds me of this almost every time I talk to him.
The RIPPLE in action!
You effect one, who effects one, who effects one…and so on.
Do you have a RIPPLE story to share?
To Your Success –
Diane