June 17th, 2021 by Diane Conklin under Business - General. No Comments.
Nothing says rest, relaxation and rejuvenation to me like sand, the beach and crashing waves!
When was the last time you took time off to enjoy and just kick back?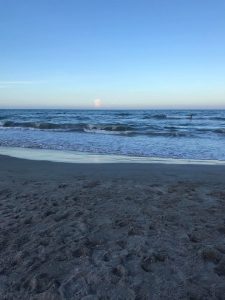 No laptop, no cellphone ringing off the hook, no emails!
Just you and whatever you love to do to unwind and let loose…
Time to listen, to turn off your brain and just be… we all need that.
It's been a strange time the past year or so and so many of us haven't taken time off. Our stress levels are high. We haven't been able to travel or gather or do the things we used to take for granted.
All this may make you feel like you can't take time off right now. The opposite is really true… you need it now more than ever.
Time to unwind and let your mind wander.
Time for you and your loved ones.
Time to be still.
I'm encouraging you to take some.
You, your business and your loved ones will thank you later if you do.
Do you have vacation plans for the summer?
To Your Success –