September 17th, 2020 by Diane Conklin under Business - General, Business Strategy. No Comments.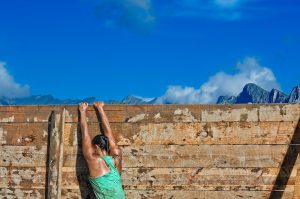 You might know I like sports… so this past weekend was a great weekend.
College and pro football returned…
And, the US Open tennis championships were played.
First, the women's championships.
Victoria Azarenka hadn't played in a Grand Slam title in 7 years. She just returned to tennis after being gone for 3 years.
Naomi Osaka beat her in the final match. She came back after losing the first set. Something that hadn't been done in 26 years.
Tenacity. Determination. And the Will To Win!
They all played out last Saturday… and it was fun to watch.
Sunday, when the men played, it was even more amazing!
Dominic Thiem came back from 2 sets down to win in a tie breaker in the final set.
After more than 4 hours on the tennis court, his legs were cramping and he could barely walk.
But he gutted it out and overcame the odds to win.
Nobody had come from behind by 2 sets and won the US Open since 1949… that's 71 years.
Fight. Never Give Up. Whatever It Takes. No Matter What!
What does this have to do with you?
Don't like sports? Why should you care?
We can find lessons about life and business in all kinds of places. Sports is certainly one of them.
It's easy to give up. To throw in the towel. To look at other avenues or ventures. To disappear into the crowd and never be seen again.
It only takes one win to turn everything around. And, it doesn't have to be a big dramatic win like I'm talking about here.
When you stick with it – through the struggle – against the odds – and come out on the other side…
There is no better feeling.
To overcome!
That's the time we're in right now!
Will you bend and flex and rise again?
Or will you break?
It's up to you. If you're struggling and need a little extra help right now, I invite you to register for my upcoming Virtual Event…"Your 90 Day Year™" November 9th-12th.
I'll show you examples of business owners who have risen during this time and are thriving. And, I'll show you how to do the same.
Check it out at www.Your90DayYear.com now.
To Your Success –
Diane