July 30th, 2020 by Diane Conklin under Business - General, Business Strategy. No Comments.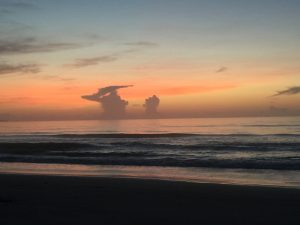 Isn't a sunrise one of the most beautiful things you've ever seen?
And all that it represents…
A new day. New beginnings. Fresh starts.
I have a small not on my desktop monitor (yes, some of use still use those) that says, "Start Again."
Not start over…
Start Again!
Starting over is overwhelming… and daunting. It's hard to even wrap your head around that concept.
Every fresh sunrise gives us the chance to start again.
As a matter of fact, the great thing about start again is you can do that hundreds of times a day if you choose to.
A campaign didn't get the results you'd hoped for. Start again and look at where your results were lower than expected.
That social media post didn't get any clicks or opt-ins or whatever. Let's try something different… start again.
The list goes on and on.
And, this applies to every aspect of your life… not just your business.
Your most important relationships will be happier if you use this simple strategy.
With every sunrise, you have the opportunity to start again. I hope that makes you feel a little lighter and a lot happier (especially during these ever changing and strange time we're living in).
Start again… right now!
To Your Success –
Diane