September 21st, 2017 by Diane Conklin under Business - General, Information Marketing, Marketing, Uncategorized, Video. No Comments.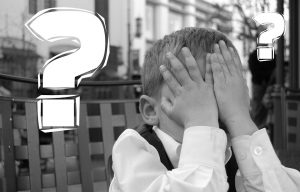 Fear is the #1 reason for a lack of success in business…or anything else in life. It can be disguised as a lot of other things, and while it might initially look like the  issue or challenge in front of you might be something else, it can ALWAYS be traced back to Fear!
What's holding you back?  Are you doing things wrong…GOOD!!!!
Make as many mistakes as you possibly can…do it wrong fast, so you can learn enough to do it right…
AND, Give Yourself A Break!  You're going to make mistakes…in life and in your business!
If you're alive, living and growing, things are going to go wrong…things aren't going to work out the way you want them to all the time.
Have Grace for yourself and others!
If you're tired of making so many mistakes and your business isn't growing as fast as you want it to, then join me for the "Mindful Business Success Summit™" and I'll show you how to not only make less mistakes and how to learn from others mistakes, but also how to be more mindful in your business so you're focused on the right things and when you do make a mistake, or things don't go the way you want them to, you can keep moving forward in a way that works!
The "Mindful Business Success Summit™" has a 100% money-back guarantee! You can stay for the whole event before you decide if you got your money's worth or not…so you don't have to worry about making that mistake…
Check out the "Mindful Business Success Summit™" now!
To Your Success –
PS – I'd love for you to leave a comment or share the post! Thanks!