October 11th, 2018 by Diane Conklin under Business - General. No Comments.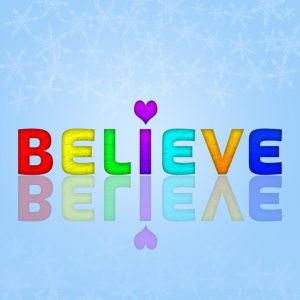 Sometimes in life, and in business, all it takes is for somebody to believe in you for you to succeed…
…even if you don't believe it yet!
I'm not talking about fake it until you make it.
Sometimes it's hard to believe you can do something you haven't done. If you can go ahead and do the thing because someone else believes in you then many times you will find that whatever that thing was actually happens.
There have been many times, in my business, in my life and in my career, that I wasn't convinced of something but I did it anyway because somebody else (usually somebody I respected) believed I could…believed in my abilities…believed I was smart enough or talented enough etc.
Do you have something in your life or business right now that's keeping you from taking the next step or moving forward?
Need somebody to believe in you?
I want to be that for you – like somebody was for me recently
A great start for me to show you how much I believe in you would be for you to join me at the "Strategic Path To Profits™," event November 15-16, in Atlanta, Georgia.
www.StrategicPathToProfits.com
See you in Atlanta!
To Your Success –
Diane
PS – Sometimes before you can believe in yourself, or believe in yourself again, you need somebody to believe in you…I recently found this and my business soared…let me be the one who gives this amazing gift to you!
Go to www.StrategicPathToProfits.com now!