November 12th, 2020 by Diane Conklin under Business - General, Business Strategy. No Comments.
It's Day 4 of the "Your 90 Day Year" online event so we'll be wrapping things up today with the detailed 90-day marketing plan.
Each day up until now has led up to this…the most exciting part.
Tomorrow will be a full day Mastermind with my Platinum and Private clients as we wrap up a very full week.
In some ways, virtual events aren't that much different than in person events. And, in some ways they are very different.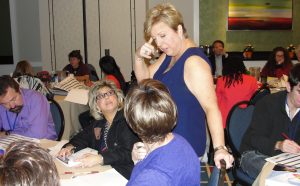 I miss being with people.
I find it a bit harder to connect with people in the same way virtually.
You can't have a one-on-one, private conversation as easily.
In true problem-solver mode, I have found a way around most of these challenges.
One way I do it is by doing half-days at the event instead of full days. Then, I have open office hours where they can call my office for time with me when we finish our time together each day.
This worked well for this event.
There are always ways around things, through things, and over things, if you just use your critical thinking skills a little bit.
Changing paradigms isn't always easy. I spend a lot of time with clients doing just that.
If you're looking for some help in your business or with your paradigm shift, reach out to me.
For the next 72 hours, if you want to coach with me, I'll give you the same special offer I gave to the people who attended my virtual event.
To Your Success –
Diane