June 28th, 2018 by Diane Conklin under Business Strategy. No Comments.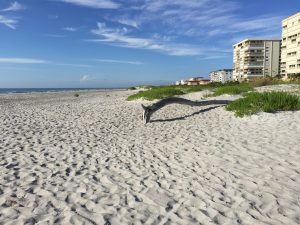 For several years I did an event every quarter because I talk a lot about an annual plan and then working in 90 day increments…so it made sense that every 90 days or so we needed to get back together to plan for the next 90 days.
And, that was a lot of marketing and I felt like the next event was all I was ever talking about.
So, now, I do a spring event and a fall event and in between I host a 2-day mastermind for my private and Platinum clients only.  We spend 2-days together working ON their businesses…and it usually results in some amazing stuff for everyone.
This year, I asked the group if they wanted to do something different and maybe go to a different place for our meeting – I have a time share in Cocoa Beach, Florida, so I suggested that might be fun – so here we are!
Today and tomorrow we will be Masterminding and each person will get one hour to talk about their biggest challenge or to present what they want help with/on. Then, everyone in the room who has something to contribute – an idea, a tip, a thought – will give them input…not just me. That's the power of a true mastermind.
It's amazing what happens at these 2-day events. The ideas that get put out. The business that gets generated.
What I love most is that because we each bring something unique to the table, people get ideas and feedback that they wouldn't get if we were doing a one-on-one coaching session.
For example, last year a client was struggling with where to find their idea audience and while we were discussing the specifics of the target market, another client saw a simple solution – she said, "you're looking for the typical NPR listener." And, she was right. I wouldn't have thought of that – partially because I don't listen to NPR and partly because it just wasn't in my mind.  It was perfect!
And, Saturday, we're going to do something fun as a group. Kayaking, jet skis, manatee watching, or maybe a trip to Kennedy Space Center – not sure…all of these things have been mentioned as possibilities.
If you aren't currently a member of a mastermind or a program that includes a mastermind as part of it, you should consider it…and, just so you know, you can participate in great Masterminds without it costing $20,000.00 or more a year…if you want to know how, reply to this email and I'll be in touch to share details with you.
By the way, if you don't hear from me next week it's because I'm still here – enjoying my week at the time share – basking in the sun and taking walks on the beach (in the morning before it gets so hot).
To Your Success –
Diane
PS – Join me in the "Six Figures & Beyond For Entrepreneurs" Facebook Group at www.facebook.com/groups/6FiguresAndBeyondForEntrepreneurs/