May 30th, 2018 by Diane Conklin under Business - General. No Comments.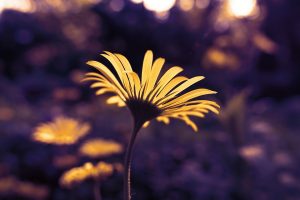 It's the end of May…
Now, you might have already known that (by looking at the calendar) but it just seems unreal to me.  With the move back to Atlanta and everything else going on – new clients, speaking opportunities, and everyday life kinds of things that we all have – time has flown by faster than usual. (I find that happens more and more as I get older).
I feel like it was just the holiday season and that we were celebrating the new year like last week! How about you?
Anyway, tomorrow will be June 1st. Kids are either already out of school or will be getting out soon, depending on where you live.  The year is almost half over.
Are you gaining momentum as you go into the second half of the year or do you feel like you're flailing a little bit?
I know, I always ask the tough questions…
…but I want you to think about it – and answer honestly!
If you feel like you need a little help but you're not quite sure what that looks like, let me know – I'd love to chat with you.
And, let me be clear, if we chat I will do it with a few intentions:
To see what areas you really need help in and where you might be struggling.
To determine whether or not I can help you get past where you currently are in a way that makes sense (for both of us)
To talk to you about working with me in some capacity…if it makes sense and if it doesn't then I'll tell you that too and make every effort to point you in the direction that does make sense and that is a fit for you.
As you probably already know, and as my friend and business associate, Baeth Davis said recently, "Diane does not suffer fools."
What that means is that I'm not the right fit for everyone and I may not be for you – although, you're on my main list so you at least get something positive out of what I send you. I'm totally fine with the fact that I'm not for everyone and the best way to determine if I'm right for you is to simply schedule a 25 minute chat and see.
If you're interested simply reply to this email and we'll set up a time to chat…no matter what happens when we talk, we'll walk away friends, we'll both still be amazing people and I'll still love you (and I hope you will still love me…I hope…lol). Maybe it's the right time, maybe it's not – we'll find out in about 25 minutes.
In the meantime, enjoy the rest of May and tomorrow as June starts push the accelerator a little harder as we slide into the last month of the 2nd quarter of the year.
Oh, and remember, you can still apply to join my Facebook group called "Six Figures & Beyond For Entrepreneurs" and you can find it at www.facebook.com/groups/6FiguresAndBeyondForEntrepreneurs/
I'm on a mission to help at least 10 people make it to their financial goals by the end of 2018…do you want to be one of them?
By the way, if you're already at 6 figures, then I'll help you on your journey to 7…that's what the "beyond" means.