March 9th, 2023 by Diane Conklin under Business - General, Business Strategy. No Comments.
Have you seen the movie "Moneyball"?
It was on over the weekend, and I decided to watch it again.
Several years ago, the coach I was working with sent this movie to two members of her coaching program to watch.
It seemed like an odd choice at the time. A movie about baseball. A very unconventional view of baseball.
But it was successful… in the long run…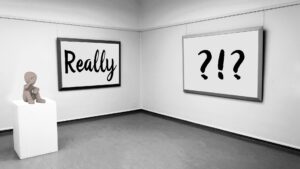 The whole movie is about the general manager of the baseball team running the team strictly by numbers and stats. Throughout the entire process he's doubted by every person in the organization. Every player, every coach, every person in the front office and even the team owner.
He even doubted himself. But he stuck with the plan! And in the end it paid off.
The question is when you doubt yourself, when your plans aren't working out the way you'd hoped, when business is a little off, what do you do?
Do you abandon ship and give up?
Do you dig in and fight harder?
Do you step back, assess the situation, and make a logical decision about how to move forward?
Or do you do something else?
Too many people give up at the first sign of a challenge or when things get hard.
Digging your heels in and continuing to do the same thing over and over again because it was the plan isn't usually the right answer either.
The smart business owner will take a step back when things aren't working, look at the situation and tweak and change things until it works.
It's not always easy, but it's necessary. It's especially necessary if your goal is to build a business.
There are business and life lessons almost anywhere you look.
If you haven't seen the movie "Moneyball" watch it. There are a lot more lessons than just the ones I highlighted here. Even if you're not a Brad Pitt fan, even if you don't like baseball, watching the movie will be worth your time.
Let me know what you think.
To Your Success –