August 1st, 2012 by Diane Conklin under Diane's Book Reviews, Uncategorized. 2 Comments.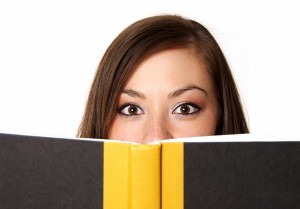 If there's anything you should make time for in your life, its reading and journaling. You can learn a lot from books, whether they're business books, marketing-related books, biographies, or even fictional stories.
In addition to learning from reading, you will more than likely also find great stories and information you can pass on to your prospects and clients as well.
But, you might be asking yourself, who has time for that reading, right?
Well, we tend to find the time for the things that are important to us, so part of this scenario is seeing the value in this and incorporating it into your life.
If you have a specific time you go to bed each night, you might be able to carve out a little time just before you turn in to read and journal. What do you do right before you go to bed now?
You might watch television, or maybe enjoy a night cap, or maybe you just sit down and do nothing.  Instead of doing nothing, or watching a rerun, invest in reading or writing, or maybe both. Pick up a book, 30 minutes to an hour before you go to bed, and commit to spending a small amount of time reading.  Pick up a pen, and a notebook, or a journal, and spend some time reflecting and writing.
The best thing about a journal is you can put whatever you want in it. It's yours! Maybe you want to chronicle the days of your life, or write about new learning's you've gained from your reading, or maybe you do some gardening and you want to remember certain things you tried this year so you can have a better year next year.
The point is to spend some time jotting down whatever matters to you, and reading. You never know what new things you can learn from investing a small amount of time in a good book.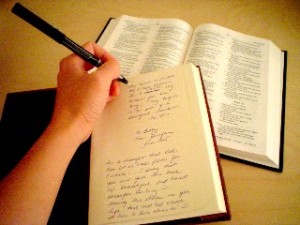 If you don't know where to start, there are a lot of resources that can help you.
Many websites have book reviews. There's even one on the Complete Marketing Systems blog site. Its fun to share your thoughts on books with others (like friends and family or even business associates), and help to inspire others to pick up something worth reading.
Take time to invest in your mental health. Read a book. Do some journaling. Use them to gain knowledge and as a source to look back on, not just for personal growth, but for professional growth as well.