October 13th, 2022 by Diane Conklin under Business - General, Business Strategy. No Comments.
I recently watched a Netflix series called Self Made.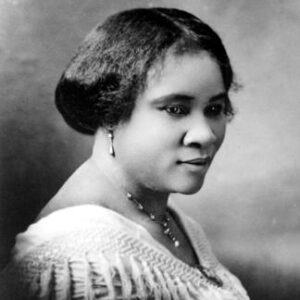 It's the story of Madam C.J. Walker. She was a female entrepreneur, philanthropist, and political and social activist in the late 1800's and early 1900's. She is recorded as the first female self-made millionaire in America in the Guinness Book of World Records.
She started her path to success with a dream and $1.50 to her name.
I was particularly moved by Madam's persistence. She met resistance at every turn in her journey.
What really made her decide to go out on her own and create her own products was being turned down to be a rep for another company. She was selling jars of hair serum on street corners to make money but was told by the owner she "didn't have the right look" to represent them in a bigger way.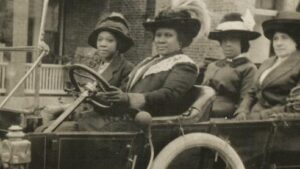 That was just the beginning of many setbacks she would face as she grew her company.
I won't spoil the story in case you want to watch it. As a business owner and entrepreneur, I highly recommend you watch it.
So many valuable lessons from this short series. I'll probably watch it again. That's how moved and inspired I was by it.
By the way, a quick Google search on her name will give you some basic information but not the whole story.
Watching this made me think about my own journey and some of the things I've done.
Challenges I've overcome.
The persistence I've shown.
The chances I've taken when others thought I was crazy for doing things.
The times I've questioned myself but done it anyway.
The loyalty of my closest inner circle… the ones you can always depend on.
The disappointments.
And so much more…
Has it always been easy?
No! No journey is.
We all face challenges and times when we question what we're doing and why.
And we all have times of triumph, success and joy.
The important thing is for you to do it your way… like Madam C.J. Walker did!
My 30+ years of experience adds to my ability to help other business owners avoid and overcome many challenges.
One way for you to get to see how I do that is to join me for the Action Accelerator Event™, November 7-10, 2022, from 9am – 1pm Eastern (it's virtual).
You'll discover my system for planning your year that guarantees you'll make more money and have more success next year than you did this year.
In just 16 hours, you'll know exactly what programs, products and services you'll be promoting next year, when you're going to do it AND what needs to be done at each step along the way to ensure success.
Go to www.ActionAcceleratorEvent.com now to register – your investment is only $97 – that's going up before the end of this month!
To Your Success –