July 14th, 2022 by Diane Conklin under Business - General, Business Strategy. No Comments.
Do you ever think about your first time?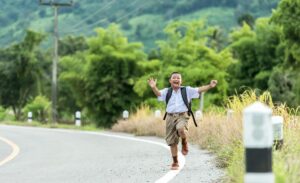 NO… not that first time!
Gotcha…
I mean the first time you decided you were going to go into business for yourself…
The first time you approached a prospect about doing business with you…
Your first sales call…
Your first website…
The first time you attempted to write an email…
The first time you spoke in front of an audience (even if it was only 5 people)…
Maybe your first time was recently.
Maybe, if you're like me, it was a very long time ago.
Thinking back about my firsts makes me smile and it gives me a whole different outlook on my business.
It's almost as if it gives me a fresh feeling about what I'm doing – and sometimes why I'm doing it. Although my clients help me remember that on a regular basis.
One of my early memories is working with an event promoter who I was planning events for, and he wanted to do an event in Tulsa, Oklahoma. He handed me a plane ticket and told me to go find a venue. I was a little freaked out.
I didn't know anybody in Tulsa. I got on the phone, called a couple of hotels and arranged a night or two in each as well as complimentary transportation and I was all set.
The promoter loved the venue, and the event was a huge success.
What's one of your first memories of your business?
To Your Success –