May 27th, 2021 by Diane Conklin under Business - General, Business Strategy. No Comments.
Are you working all week this week or are you taking Friday off to turn your 3-day weekend into 4?
Memorial Day marks the unofficial beginning of summer for many. I have a feeling this year there may be a lot of celebrations and get togethers that we haven't been able to do in a while.
Preparing for my own Memorial Day celebration with some of the people I care about most in this world got me thinking about how we do the same thing in our businesses.
We put things off… even though we know we should be doing them.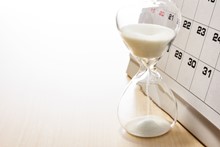 How many times have you put off a marketing campaign or launching a new program or hiring a team member when you knew it was exactly what you should be doing at that point in your business?
It's easy to become a little complacent in your business – especially if you've been in business for 5 or 10 years – or more.
You know what helps with this?
Having an action plan, a marketing plan or a promotional plan.
The simple reason having a 90-day working plan helps you when you might not feel like doing something is that it keeps you, and your team, focused and moving forward – to what's ahead.
Staying on track can be a challenge. And having a plan isn't the only way to stay focused… that's just the first step. It's easy to have a plan – the key to success is taking action and implementing the plan.
Most of us need accountability to stay on track and keep moving forward.
I do a lot of that with my coaching and private clients.
If you're looking for ways to implement more, take more action and get out of your funk, let's chat!
To Your Success –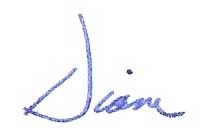 PS – Have a GREAT Memorial Day Weekend!