April 7th, 2016 by Diane Conklin under Business - General, Business Strategy, Information Marketing, Marketing, Uncategorized, Video. No Comments.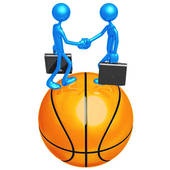 What is the old saying? Life imitates art…or something like that.
I think sports imitate life and vice versa, in many instances.
Both the men's and women's college basketball Final 4 games concluded this week…

There are so many parallels between an athlete and a business owner. For example:
√ There are a lot of sacrifices and things you give up to excel
√ The patience of learning skills and then becoming great at it
√ Practice that it takes to refine your craft
√ Use and need of good coaches
√ Grit, determination and perseverance to keep going…even when you feel like quitting
√ Both put in hours and hours of training
And, the training is varied and constant because there is always something to brush up on or something new to learn – in both business and athletics.
That's why I'm hosting my next event June 15-16, 2016, in Atlanta, Georgia, to give you the answers to all the questions you currently have about Marketing Funnels, Email Sequences and Increasing Your Sales Conversions. You're going to want to be at the "Successful Marketing Funnels™" event.
Prosperity & Abundance to You –
PS – I'd love for you to leave a comment or share the post! Thanks!