September 7th, 2023 by Diane Conklin under Business - General, Business Strategy. No Comments.
Labor Day has come and gone…
Summer is coming to an end (and it's been a hot one).
College football started. Professional football will start this week.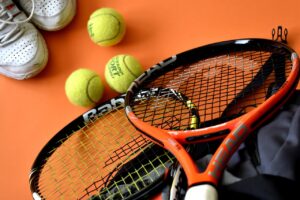 It's US Open Tennis time. And the end of the Women's National Basketball Association's regular season.
(I'm sure there are more… these are just the ones I follow and know about)
Yes, if you didn't already know, I'm a sports fan!
I love the lessons sports provide for life and business.
I'm not a huge tennis fan, but I seem to always find myself watching Wimbledon and the US Open.
This past Labor Day weekend was no different.
How does an unranked player beat the #1 player in the world?…
For the third time?
How does the favored player get beat the first 2 sets and look like they forgot to show up and then come roaring back to win the next 3 sets and the match?
Or how does a team that pretty much everyone (except the players and the coach – and maybe even them) thought the best part of their game was going to be the pre-game speech end up winning and winning big?
It's the same in business.
Sometimes the unlikeliest of us end up doing very well for ourselves and helping a lot of people in the process.
Some of us don't break through until we're older – at an age others are retiring.
The great thing about business is you don't have to be ultra talented. You don't have to be super fit or train for years. You don't even have to have a massive skill set to be successful in business.
You can hire almost everything you need to have a successful business.
Just like in sports, you need a good team around you. A team that compliments your skillsets. A team who's good at the things you aren't – or that you don't want to do.
Hard work. Dedication. A will to win. A desire to learn.
Do you have those?
If so, you can be successful in business.
It might take a little longer than you think it should. But if you stick with it and stay focused, you can do it.
No need to run at lightning speed… you don't have to have the strength of the hulk… you don't have to train at all hours of the day and night to become world class.
You don't need to be world class to have a very successful business that will allow you to provide well for yourself and your family. You just have to be good…
… and surround yourself with a good team.
With that… you'll go far.
And, if you need some help – reach out – let's talk about how I can help you get where you want to go faster!
To Your Success –