August 20th, 2015 by Diane Conklin under Business - General, Business Strategy, Information Marketing, Marketing, Uncategorized, Video. 2 Comments.
Thanks for all the birthday wishes over the weekend! I had a great time and it was the perfect weekend after returning from a 3-day conference during the week before.
Many of you got in on the birthday special, so I'll be seeing you in Atlanta in October…if you missed out on the birthday savings, there is still time to join us for the fun and innovation in October at the "Implementation Coaching Event™."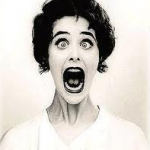 Implementation and getting things done (fast) are two of the things I'm known for and sometimes that creates situations where I jump before I think…creating what I call the Big Freak Out  …can you relate?
There are so many ways to accomplish things in your business. You can do them yourself, which doesn't allow you to have much of a life, but it does keep you very busy (but probably not as productive as you should be). You can be the catalyst or the architect behind everything that happens in your business. However you do things, you always want to do it in a way that's authentic to you and your business.
We'll be talking a lot more about doing things your way at the  "Implementation Coaching Event™," October 8th-10th in Atlanta, Georgia, and I'd love to  have you join us there.
Prosperity & Abundance to You –
P.S. – I'd love for you to leave a comment or share the post! Thanks!