September 14th, 2023 by Diane Conklin under Business - General, Business Strategy. No Comments.
I don't travel as much as I did a few years ago to speak and for business. I am traveling more now for fun and because I enjoy it.
It's funny how a few people in a city can begin to give you an opinion about it as a whole.
I spent last weekend in Chicago celebrating a friend's birthday and after some Uber rides, hotel employees and a couple of other experiences, I could have easily said Chicago isn't a very friendly town.
It's not what I remember of my many other trips here.
Business Lesson: It only takes one experience, and only seconds, for a client or prospect to form an opinion about your business and whether they want to do business with you or not.
Everything matters!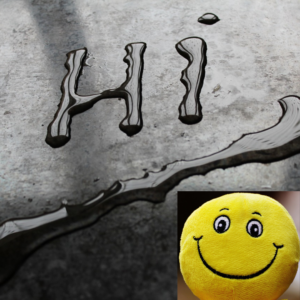 Ride share has become big business in the past few years and it's a convenient way to get around in a place you aren't familiar with.
It struck me as we got into cars where the only word the driver said was your name…no hello, no smile, no curious chatter… nothing.
Being friendly, smiling and saying hi don't cost anything.
Not only is it free to give out, but a simple gesture like that can also pay enormous dividends – financially and just in plain ole goodwill!
And even on those days when you don't "feel" like doing it – especially on those days – you should do it. Because it will make you feel better!
Smiles come back. Sometimes even laughter.
And it's a great way to get repeat business and referrals.
Not one of the rideshare drivers in Chicago said one word to any of us this weekend unless we asked a question or engaged them.
Thus, the reference to the unfriendly city. I won't even tell you the hotel stories…
If this had been my first visit to the city I might be inclined to not go back.
Your business is the same.
First impressions are important.
Everything matters! Even and especially the little things!
There's a great example of the rideshare driver here in my area of Tucker, Georgia. This gentleman started out as a rideshare driver and people liked him so much they started requesting him. He now drives full time – for his own business and refers people out because he gets overbooked. And… he's not the cheapest ride available.
Imagine getting into a clean car that smells good – every time you ride, a driver who is always on time (or a few minutes early) to pick you up, a smile and pleasant greeting when he arrives, help with your bags (if you're traveling).
I could go on and on because that's just the beginning. Like your choice of beverages (he probably has your favorite – on purpose because he knows your preferences from previous rides), a charging cord for your phone (or anything else you might need to charge)… just for starters.
What kinds of things can you be doing in your business to not only make it more referable and to be friendlier (that costs nothing) but to just make people's days better – and your own…
To Your Success –