April 6th, 2023 by Diane Conklin under Business - General, Business Strategy. No Comments.
Well… March Madness is over…
Did you team win?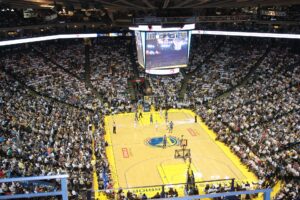 I saw an article that said March Madness will cost employers $17B this year in lost productivity as workers slack off. That's a lot!
I love the unpredictability of the tournament. The teams that upset favorites or higher ranked teams. The teams who've never been to a tournament before and suddenly win a game or two.
It's why they play the games and don't just declare a winner based on rankings.
The "bracket busters" make it fun to watch. Especially when it means the typical schools that are in the final's year-after-year aren't. New teams, teams that are so excited to be there – it's just a different energy.
What do you do in your business that busts brackets?
Funny question?
Maybe not…
If you're not pushing the envelope, doing new things, experimenting and always testing – even if it's just to try to beat your current control – you're probably falling behind. And you certainly aren't challenging yourself.
Hey! I get it… it's easy to get a little complacent. Especially if you've been doing what you're currently doing for a number of years.
AND!!! There are so many new and exciting things out there and there are always new things coming out.
Now… don't get me wrong, I'm not saying you should have Bright Shiny Object Syndrome. Not at all. But you should be testing things that make sense for you (at least once a quarter).
Shake things up a little bit once in a while.
Don't be the farm… just test things and see what happens…
You might find something that saves you hours every day (or every week) that you wouldn't have otherwise known about.
Open your mind and just do it!!
Let me know what you find!
To Your Success –