February 9th, 2023 by Diane Conklin under Business - General, Business Strategy. No Comments.
Everybody's talking about the late hit out of bounds with just a few seconds left in the Cincinnati vs. Kansas City game during the game last weekend. The penalty allowed KC to kick the game winning field goal as time ran out.
I'm not naming names here for a reason – it doesn't matter (and you can find out with a simple search) – because it doesn't matter who the penalty was on.
A football game, like life and business, is never won or lost on one single thing. Not one single play. Not on penalty. Not one promotion, or product launch.
But wait… what about the Hail Mary at the end of the game or the last second field goal that allowed KC to win… that's an exception right?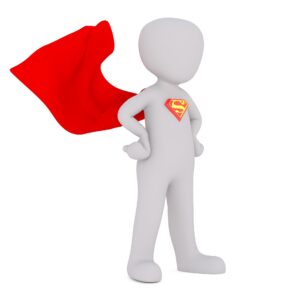 Or, in basketball when the shooter hits a shot at the buzzer to win the game?
No, not then either!
It's easy to look at one play, penalty or occurrence and say that was it – that won or lost us the "game".
Problem is there were hundreds of seconds, thousands of little things that happened before the one occurrence that had an impact on the outcome.
It's short-sited to think one play one or lost a game. Same in business.
As humans, we want to place blame or glory. We want a hero or a villain in every story – especially in sports.
Your business is a long play. It's made up of daily decisions that move you forward, keep you where you are or set you back.
Your job is to study, analyze and strategize about what is happening, make changes to it, measure, and keep tweaking until you get the result you want.  That's business. That's sports. That's life!
How's your business going? Need a few tweaks to get where you want to go this year?  Let's talk!
To Your Success –