August 27th, 2015 by Diane Conklin under Business - General, Business Strategy, Information Marketing, Marketing, Video. No Comments.
There are always things in your businesses (and in your lives) that you'd rather not deal with. There are always going to be some things that are a challenge, or are harder to deal with than others.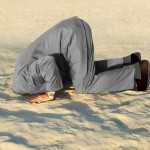 You can't avoid issues, challenges, and things that aren't fun by sticking your head in the sand.
It's easy to do what's easy, it's easy to do the things you enjoy, and it's easy to do the things that come naturally to you.
It's harder to deal with things that challenge us.
It's easy to avoid those things, to look away, to avert your eyes…until eventually they become impossible to avoid!
It's easy to be busy, it's harder to actually complete things.
Do you do what's easy, or do you do what's important?
Major on the major, not the minors…
At the "Implementation Coaching Event™," October 8th-10th in Atlanta, Georgia, you'll have a chance to focus and do the things you need to do to make the rest of 2015 and all of 2016 the best yet.
The "Implementation Coaching Event™" is as much about innovation and creativity as it is getting your marketing plan ready. Marketing and business are some of the most creative things you can ever do, so join me in this creative space, where you are free to be fully who you are and to express it in your own way…all while being more productive and getting more done than you have in months!
Prosperity & Abundance to You –
PS – I'd love for you to leave a comment or share the post! Thanks!