January 5th, 2023 by Diane Conklin under Business - General, Business Strategy. No Comments.
Michael Jordan was cut from his high school basketball team.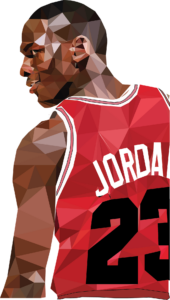 He was named the NCAA College Player of the Year in 1983 and 1984. He received Rookie of the Year in the NBA in 1985. He was the 3rd overall pick by the Chicago Bulls in 1984.
Michael Jordan was one of the best basketball players to ever play the game (some would say he was the very best).
Michael Jordan wore number 23.
I've seen several references that this year – 2023 – is the "Jordan Year".
I was a bit curious, so I looked it up.
Then, I laughed.
The original meaning of the "Jordan Year" was that your 23rd year of life would be your best year.
I'm not sure how that got turned into 2023 being the "Jordan Year".
Probably some marketer… lol!
Imagine if you turn 23 in 2023 – that might be some kind of double "Jordan Year".
I'm having fun here, but the point is there are all kinds of things like this that are essentially made up and we just go with them and take things at face value.
That being said, you can make 2023 your best year.
It's just a choice. You make a lot of those every day anyway…
Why not decide to make 2023 your best year?
If you're asking yourself if that's possible, it is.
It's not hype… it's not BS… it's not a pipe dream.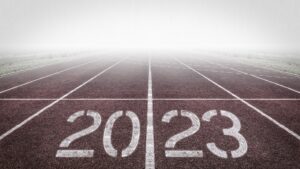 It can be your reality.
And it can be that easy…
Just decide that it is!
AND then go MAKE IT SO!
Take the right actions…
Implement!
Get Stuff Done… FAST!
And be open to help.
Michael Jordan has a variety of coaches, assistants, consultants, and people who provide him guidance – he does now and always has had.
If you truly want 2023 to be your "Jordan Year" (no matter how old you are) then you're probably going to need some help too – the right coach will always get you farther, faster than doing things yourself.
One change I recently suggested for a client has already made a significant impact in her business this year… and we're only 5 days into the year.
Let me know if you want to talk about your possibilities too!
To Your Success –