June 2nd, 2016 by Diane Conklin under Business - General, Business Strategy, Information Marketing, Marketing, Video. 1 Comment.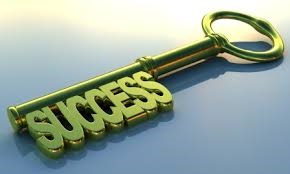 You might think I'm going to say marketing is the key to business success…and while it is important, that's not the topic of this discussion on business success.
And, the keys might just surprise you – especially coming from me…

Can being happy really be a key to success?
Doesn't it always feel better while you're working hard to also be happy and have fun?
Makes sense right?
Now, am I saying that you don't have to work hard too? Of course not!  And, it's important to note that there is nothing wrong with hard work (contrary to popular opinion).
Working hard, and being in the right mind space…having fun and being happy while you're working hard, makes all the difference in the world.
Put a smile on your face and work hard…see what happens…not only will many good things happen, but you'll feel a lot better while you're doing the work too.
Preparation is a big part of success and in business, marketing is the preparation. The most important parts of your marketing are the things you do in each and every promotion. You typically hear this referred to as your marketing funnels or your sequences.
I'm going to share with you all, yes all, of the most successful funnels I've used to help my clients earn an extra $37.3 million, at the "Successful Marketing Funnels™" event in Atlanta, Georgia, June 15-16th, and there are still a few seats left.
Wouldn't you like have your portion of those millions?
Isn't it time you get the most important part of your business in place and lined up to do the hard work for you?
So many people say it, but this event and all the templates and email sequences I give you (that you can use in your business…not model, but actually use), will change your business and catapult your profits.  This is the one event of the summer that will make the second half of 2016 so much more successful for you!
Go to www.SuccessfulMarketingFunnels.com and see why you need to do whatever it takes to get to Atlanta, and invest a couple of days with a small group (no more than 30) of like-minded folks. It will change your business life as you know it!
Prosperity & Abundance to You –
PS – I'd love for you to leave a comment or share the post! Thanks!