July 18th, 2012 by Diane Conklin under Event Planning & Marketing. No Comments.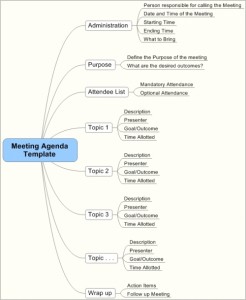 There is a lot of debate as to whether or not you should give attendees a schedule of the day's activities at an event.
A better question to ask is… why wouldn't you give them a schedule?
If you treat your live event attendees like adults, they will act like adults. Maybe you're concerned if the attendees have a copy of the schedule, and if they've already heard the speaker, they won't stay in the room, and of course, you want as many people in the room as possible.
One solution is not to give people a specific schedule. You could give them a general schedule that says, at 8:00am, Diane is speaking, at 10:30am, John is speaking, and at 11:00am, we have a break, and so on. You don't even have to be that specific, you can be as vague as to say from 8-9:30am, there's a general session, from 9:30-10:00am, there's going to be a break, from 10:00-11:30am there's going to be another general session. Giving a schedule like this at least you're your attendees know when they should be in the room.
The issue that arises is if you have outside speakers, there's a good chance that at least some of the people at your event, have heard them speak at other events. It's always better to treat attendees as adults and let them make the decision as to whether or not they want to hear the person speak again, and whether or not they want to be in the room. It's much better to have a few less people in the room than to have people get up and leave the room five minutes into the speaker's presentation. Even if you're in a room of five hundred people, or more, it's a little distracting when that happens.
Having some type of schedule available during the event, whether you are specific or not, is always a good idea. What you don't want to do, and is rarely recommended, is to send a schedule ahead of time with the idea in mind that it's the only schedule they will receive. Expecting the attendees to remember to bring their schedule with them can create chaos at your event because they're going to be continually asking what's next, who's the next speaker, what time do we have to be back from break, when's lunch, what time are we ending today. All of that confusion can be avoided by simply providing schedules to your attendees at your event and giving them to them when they arrive.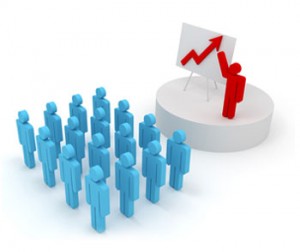 Whether or not you give your attendees a schedule is ultimately your decision, but giving people an idea of what'sgoing
to happen will help your event run smoother. The more information you give them, the more they will act like adults, and be able to make the decisions ahead of time as to whether or not they will be in the room at particular times. Perhaps they choose to network in the hall and buy a product, or get some much needed one-on-one time with a speaker.
Information creates less chaos and more fun for everyone. Less chaos and more fun means more money for you to make at your live events.