March 14th, 2012 by Diane Conklin under Information Marketing, Marketing, Social Media. No Comments.
Do I really need to be using social media in my business is a common question and one more and more business owners seem to be

asking more and more lately.  Is social media right for my business?  Do I really need to add this media to what I'm doing now?  The list of questions goes on and on and on.  The question behind the question, and the real question, business owners really are asking is can my business profit from social media?  What are the real advantages of adding and using social media? Those are the answers they really want.
All businesses can benefit and use social media to successfully attract prospects, to communicate with clients, run special contests and promotions, to build relationships and to make money.
One of the most amazing opportunities with social media is the ability to find and attract prospects and clients to you that probably wouldn't have found you any other way.
It used to be generally accepted that there was about six degrees of separation from anybody you wanted to connect with.  Now, it's a lot less than that…because of the power of social media.  Social media gives you the power to leverage the friends and followers of the people you follow and on and on along the chain.  For example, let's say you have 1,000 friends, and you comment on a friends post, and they have 1,000 friends, you were just exposed to 1,000 people who didn't know you before that.  And, it goes on and on with each level of friend who sees and comments on a simple post that took you less than 30 seconds to write.  This phenomenon expands your reach exponentially, like nothing else out there today.
If you have a service type business, and you have times during the day that are slower than others or open appointments, you have the ability to announce specials to your friends and followers and have the potential of filling those openings.  Even at reduced prices, you have put income and people in slots that were previously empty and most business owners would agree that some money is better than no money and once you have somebody on premises (or on your website, etc.) you significantly increase your chances of upsells and making more money than you did with no eyes on your services or your offer.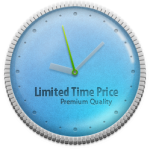 As with all media, the real answer as to whether social media is something you should be using in your business comes down to one simple question and answer…what is the Return on Investment (ROI), and if it isn't as high as you need it to be, it's sure worth getting some help to see how you can make it more profitable, or you may even want to consider hiring a social media manager to handle it all for you.
So, the answer to will it work in your business is more than likely yes, it will if you spend the time to figure it out or hire a professional to handle it for you.
Have fun with all your social media.