August 18th, 2016 by Diane Conklin under Business - General, Business Strategy, Information Marketing, Marketing, Uncategorized, Video. No Comments.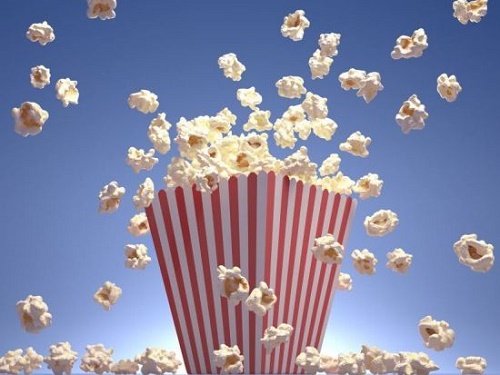 Before I tell you about the popcorn and why you might want to consider that your business should be set up like Popcorn TV since we live in that world today, I want to say thanks to all of you who wished me a happy birthday this week. It's been overwhelming, and I am so touched by so many of you reaching out that I wanted to say so.
So, about that popcorn…

I was at an event a few weeks ago and Dave Seymour, the star of the A&E TV series "Flipping Boston" was talking about how all of our businesses should be set up like TV shows. They call it popcorn TV.
What that means is that people want to be able to start watching a TV show, go pop some popcorn (or do something else), and come back and feel like they didn't miss anything.
The same thing applies to every aspect of your business. Can people come to your business – or something you're doing in it – get a piece of what they need and come back and feel like they can pick right back up where they left off?
In other words, you need to chunk or segment things down into usable parts so what you're offering is easier to understand and simple to use. When you do that, you will see your success take off to a whole new level.
Or, you can resist this new way of learning and consuming and servicing your clients and miss out on a lot of profit for your business.
It's up to you…but
Here's what I know…
You can fight this trend toward popcorn consumption in your life and business, or you can figure out a way to make it work so you can profit in ways others can't or won't…because they are unwilling or unable to change.
At the "Profit & Conversion Summit™" in Atlanta, Georgia, October 19th-21st we're going to focus on how to increase your business profits. We're going to be looking at it through a different and unique eye – one you've probably never considered before.
Think about it…
Business Success really comes from 2 things:
1 – Profits
2 – Conversions
That's what we're going to be focusing on during our time together, so go to www.ProfitAndConversionSummit.com and get registered so you can be one of the 30 who can attend…do it before all the seats are full!
Prosperity & Abundance to You –
PS – I'd love for you to leave a comment or share the post! Thanks!