November 2nd, 2017 by Diane Conklin under Business - General, Business Strategy, Information Marketing, Marketing, Uncategorized. No Comments.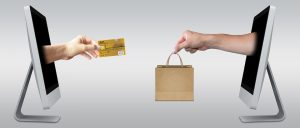 Ever wonder why some people buy from you and some don't?  Or why some people come to your events, or choose to coach with you and others don't?
There isn't one simple answer to this question…no matter what the reason is though, it's to your benefit and theirs too…

The truth of the matter is sometimes people don't choose your product or service because you aren't the right person for them to learn from…at least not at that particular time.
Your subject matter may not be what they're looking for. Or, it might be that they don't like the way you present or teach the information.
We all learn in different ways. Some people learn faster than others. Some people like video, others like audio, others are readers and some like to attend events.
There is no one solution – like there is not only one answer to most questions. And, there is no one person who has all our answers.
As time goes by, we need different things in our lives and our businesses, and we need different people and perspectives. So, what may be right now, might not be in six months, and vice versa.
There is no one cookie-cutter answer to anything, and there is no one person who can serve all of your business and marketing needs.
Your business really is different…because you're different and your clients are different than anybody else out there.
If you're looking for a different kind of event, then check out the upcoming "Mindful Business Success Summit™". It's truly a different kind of experience, and this one will be unlike any other I've ever done or been to.
There's still time to get one of the 5 remaining seats…
To Your Success –
Diane
PS – there is free offer in the video…it's a free target market checklist – if you want it check out the video for instructions on how to get it at no charge (and no opt-in required)