November 14th, 2011 by Diane Conklin under Marketing, Uncategorized. No Comments.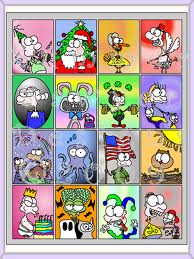 Holidays happen nearly every day and not just near the end of the year. Every month, week and day there seems to some sort of "National Blah Blah Day" celebration for some historic event or organization. There is a growing collection of celebrations with each passing year.
Knowing this is very helpful to you the marketer, article writer or copywriter. Not all of us, including me, are great at writing and providing our customers (list) with interesting information and tidbits each week and month.  Knowing where to find lists of events, holidays and special activities can really spur on the creative juices.
How to Find Various Events, Holidays and Occasions?
Newspapers and magazines are always looking for seasonal content to add to their articles. The key is finding the information and supplying the articles in a timely fashion that makes sense for the readers. Finding a listing of events is simple. Any almanac will have a listing of various events for each month of the year. Other excellent resources are Chase's Calendar of Events and Guinness Book of Records. All the references can be easily purchased from Amazon.com. (See above)
Writing about calendar events can be easy once you know what to look for. Make use of the web sites.  Doing a simple Google search can bring a wealth of fodder for your Ezine or newsletter.
Here's one of the simple sites that I use:  http://www.brownielocks.com .  It's a fun silly site, but none the less there is a wealth of creativity boosters and subjects of interest that you can highlight and tie into your marketing message of the day.  This site is free with now opt in.
Use Historical Information and Fun Facts
Research an event or holiday and write a brief history that examines various facts about the celebration. Include facts about where the event or holiday was originally celebrated. Find out who was responsible for the first celebration. Was it the work of one person or a whole group of people?
Here's a great example!  Check out http://www.brownielocks.com/4thofJulyHistory.html.  Below is a sample I copied from the site.  Couldn't you make an entire article just about this?
Little Known Independence Day Fun Facts.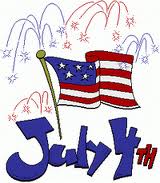 "Now many have said that the Congress actually approved it on July 2, or August 2, the date they really did sign the document. So why the 4th?  That was the day the final draft of the Declaration was finished for the August 2nd signing.  Confused?  They approved the entire idea on July 2, with a rough outline.  But on July 4 they actually had their finished drafted after a lot of discussion and ratified it.  And it takes a while for everyone to get it signed (remember we didn't have fax machine then!), so that was done on August 2."
Give Your Article a Variety of Possibilities
Holidays can take a variety of different possibilities. For a local newspaper or press release, write the article with local references. Determine the local interest in the event and how it will be celebrated in your area. Then do a little digging and get some information that would be of interest to local newspapers.
Take the same holiday and use a global perspective to rewrite it. Placing a one fits all spin on it will relate to a large audience.  Use some events from neighboring cities to give a different feel. The same thing can be done on both the state and national level for various publications. Take some time and create several articles out of one set of research. This saves time and increases revenue.  An article writer from say Elance, will be able to write several for as little as $12.00 each.
Create Multiple Articles Around Holidays and Special Events
Using the same approach with the holiday and write various articles about different aspects of the holiday. Take some of the historical material and create a biographical profile of someone involved with the holiday. Dig up some unknown or little known facts about the person to include.
For example doing a series of articles on Independence Day could lead down a variety of paths. Each different path could easily become its own article. Independence Day could lead to an article on the Declaration of Independence or one of the signers of the Declaration, very much like the example above.
Use Other Events on the Same Date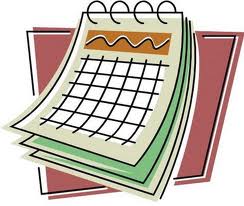 There are a variety of events that have happened over time on the same date. Take a few minutes to track some down. If the piece is local find some local history to include. Various events have happened on the Fourth of July over the years. Both Thomas Jefferson and John Adams died on the 4th of July. The Battle of Gettysburg was fought over the fourth of July. Historical tidbits help make the article more interesting and more relevant to the readers.
Write about Little Known Celebrations of the Same Month
Including other celebrations is a good way to add some interest to your Ezine or newsletter article. The added facts may also lead to additional content that you can use later on.
With a little creativity and the right amount of research and preparation, there are numerous options and opportunities for writing articles, press releases, web content and more just by looking through the calendar. There volumes of sources especially in the internet, for creative writing year round and with the right effort and the correct information you can easily work them into your writing plan and marketing efforts.