December 14th, 2011 by Diane Conklin under Marketing, Uncategorized. No Comments.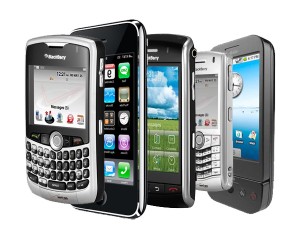 Do you own a BlackBerry, IPhone, or Droid?  If you do then you own what is known as a smartphone.  While smartphones are becoming all the rage, and everyone is using them, what is becoming increasingly more popular are the apps you can use on the phones themselves.
Applications or apps are programs designed to work on your smartphone that can perform tasks quickly and easily.  In fact, if you are using social media and have a Facebook or Twitter account and post from you phone, you're more than likely using an app for that.  The marketing potential with smartphone apps is something that is quickly being realized and is growing by the day.
Well executed apps have huge benefits for your business.  Many companies are finding ways of successfully using smartphone apps to communicate with and engage their clients.  And, not through the use of email coming to their phones, but through real communication with clients.
In the banking world, many banks now have their own apps and offer their clients and account holders access to mobile banking.  With mobile banking you can log in and check your accounts, make payments, and even transfer funds right from the convenience of your smartphone.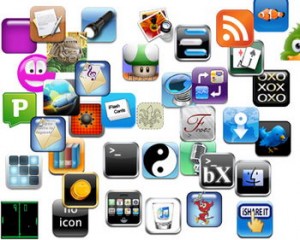 Can you imagine letting all of your customers know what is new in your business with the press of a button (and it's not the send email button)?  Well imagine no more because the technology of tomorrow is here today with Smartphone Apps.