November 9th, 2023 by Diane Conklin under Business - General, Business Strategy. No Comments.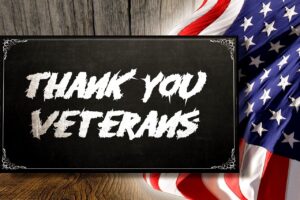 Veteran's Day is coming up here in the US. It's a day when we honor all those who have served our country by serving in the military.
I was never in the military (I know you might find that hard to believe… lol). My dad served during the Korean War. He was in the Army.
I have great respect for all those who choose to serve their country.
As business owners we serve our clients (in completely different ways) every day.
In an effort to serve you and honor our veterans I'm offering you a Veteran's Day discount on attendance to my upcoming Action Accelerator Event™, December 4-7th from 9am – 1pm Eastern time! It's a virtual event.
And as an honor to the veterans, you can come for only $11 if you use the code "Veteran".
At the Action Accelerator Event™ you'll develop your 2024 Marketing Action Plan (MAP) and more.
Don't like planning?
I get it… AND… you still need to do it.
Why not spend a few hours now doing it in an environment of support, where you know you'll get it done AND, it will be done!
One less thing to worry about during the holiday season!
Once you create your plan, we'll concentrate on how to implement it with consistency to guarantee your best results in 2024… and beyond!
Go to www.ActionAcceleratorEvent.com now to get registered! Enter code "Veteran" to get your discount!
To Your Success –