September 21st, 2011 by Diane Conklin under Marketing, Uncategorized. No Comments.
I don't know if you have" love bugs" where you live, but here in Central Florida we have 2 seasons of "love bugs" – one in the spring and one late summer/early fall.
Love bugs don't bite.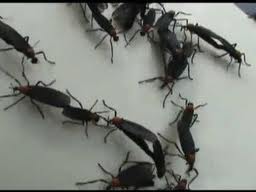 For a few weeks, they swarm around, find unique ways to slip into your house and are quite annoying.  They're called "love bugs" because their purpose is to "hook-up", fly united, and make tasty treats for the birds and fish.  The sky becomes filled with them; it's literally like walking or driving into a swarm of them sometimes.  When driving, they will splat on your windshield and car causing havoc.  The untimely demise of these little "love bugs" will actually damage your cars paint if left unattended…sounds "yucky" doesn't it?
So what do these lovely little "love bugs" have to do with your business?  It's all about the relationship!  Here are three points about relationships to consider in all of your marketing efforts.
Relationship Marketing.  Today your marketing must be all about building relationships with your prospects and customers.  You should stick to them like glue.  Whether your media is online or offline – social media or your Ezine, your message should be such that your prospects are getting to know you, what you're about and how you can solve a problem that your prospect or client has.

Provide your prospects with high content, high value information, tell them about yourself, use humor, let them know your brilliance so they get to know, like and trust you.  By using these strategies you become the obvious solution to their problem.

When prospects become customers, give them more and don't let go.  Build a solid relationship and they will stay loyal to you and your business.

Love bugs are focused on their task and you should be too.

Focus your message on your prospects and clients, so they aren't confused.  Have a clear marketing message and guide them gently to the next step.  One message at a time.  More than one message will confuse your audience.

When your prospects are confused they may buzz around for a while, if you're lucky, but if they don't, there are others out there who will attract them and then you'll be left to work on attracting more prospects…and that cost you time and money.

Strategic Alliances – Partnerships.
When love bugs "hook-up" they have one purpose in mind.
Find strategic alliances, partnerships, and affiliates that will suit your purpose.  These partnerships serve both creating a win-win.  One-sided relationships just don't work!
Actively search for and cultivate alliances where you provide a complimentary service – not a competitive one.
For example, here at Complete Marketing Systems we specialize in many marketing media – one of which is direct mail.  We have aligned ourselves with other marketers who teach similar strategies but not direct mail.  We offer to provide their clients knowledge and done for you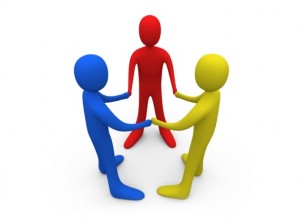 services related to Direct Mail.  It's a marriage made in heaven… also called leverage.
Long term complimentary relationships – that's what it's all about.
You might remember the country song with the lyrics – "sometimes you're the windshield – and sometimes you're the bug."  Although it might seem a bit farfetched and comical, "hook up" with your prospects and clients like the "love bugs" – avoid crashing and splattering on their windshield, by building good relationships that are long term solutions, with high content and high value information, products, and services.