January 9th, 2012 by Diane Conklin under Direct Mail, Event Planning & Marketing, Information Marketing, Marketing, Social Media. No Comments.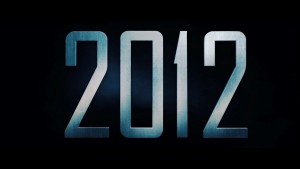 I'll bet you are already beginning to think about how you want your business to look in 2012.  Yep, it's that time again.  And if you are, that's right where you should be.
One of the key elements you need to consider when planning for this year is an honest look at what you and your team accomplished last year.  I say honest because you don't want to fool yourself in thinking you did better than you actually did, and on the other hand you want to celebrate all of your accomplishments made in 2011.
A good strategic plan is only as good as the true analysis of where you are today.  As a reminder, a good strategic plan is built on the following three main elements:
Where am I now…
Where am I going…
How will I get there…
In order to effectively analyze where you are now with respect to your marketing efforts, you must employ test and measurement methods and tools to help.
Here are nine of the best proven methods and tools to keep your hands on the pulse of your business.
1. Asking & Listening
Most marketers know that they can learn a ton of information by simple asking and then listening intently to the answer.  This can be done with your clients, for example, ask, "How did you hear about us?", or maybe "What do you like about our service?". The answer to these questions can provide you valuable information.
Internal to your business, ask your team members what they think.  What is good?, What are struggles?, What can be improved?, What are their solutions to the problems?.  Again, valuable information can be gathered for continuous improvement.
It doesn't matter if your business is on the internet or a brick and mortar retail store.  Use your ears…Ask and Listen!
2. Test – Test – and Test Again
There are several concepts to keep in mind before you roll out any marketing campaign.  The biggest is testing.  Here are some tips:
Test Small – Look for success – roll out BIG!
Don't assume that you headline in your offer is the best until you test it against others
Don't assume that your copy is the best until you've tested it against others.
Testing can reveal the success or not so good results before you allocate big resources to a major campaign.  Use the same type principles with everything you do.  Testing can take patience but the financial savings can be huge.
3. Use A Marketing Calendar
Your marketing calendar is your best friend if used properly.  It's a planning tool, an implementation tool and a great way to stay on top of your overall marketing plan.  Your team will be more apt to stay on top of things if you are not in the office and you will be more apt to stay on top of your team's progress.
You can use a style of calendar that suits you, however, I recommend a 12 month calendar, chart paper, sticky notes and then monthly detailed calendars.  Color coding to suit your business is also helpful.
4. Ask Your Customers and Prospects Using Surveys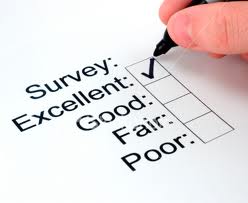 Surveys are great tools to get a sense of understanding of what your customers and prospect want from you – now and next.  There are several ways to conduct surveys.  Here are a few:
Mail a survey with a return stamped envelope
Use a survey tool such as www.SurveyMonkey.com. (it's FREE)
Use a post care they can fill out on site or drop in the mail
5. Ad Tracking Software
Ad tracking software is a great way to measure the response rate of your ads.  They really automate many key bits of information that you may need to determine if a campaign is working properly or not.  The most commonly used ad trackers are self contained in programs such as Infusionsoft.com, InfoBizEasyCart.com, and of course www.Google.com/Analytics.com.
6. Customized Accountability and Tracking Sheets
Most marketers start out using programs such as Microsoft Access or Excel to create custom tracking methods that help them manage and track results of many projects.  I found that using a customized spreadsheet in Excel is the simplest and best way to track a multistep mail program.
7. Direct Mail Coding
This is very simple to do.  When testing a mail piece, simply code the one version with a code such as – a10-9-08 and the second version with b10-9-08.  So you have an A version and a B version.  As response to your mail pieces arrive simply keep track of how many A's and B's you have.  Roll out with the mail piece that has the best result.
8. Call Measurement Technology
Call measurement systems monitor incoming telephone calls and can measure responses to your marketing using dedicated telephone numbers and voice messaging boxes.  This can be very effective.
9. Complete Web Based Software Solutions
There are several complete automated solutions available to marketers.  Commonly these solutions are called CRMs or CSM's.  They can manage your entire client information and relationship process.  Reports can be pulled for nearly every aspect of your business to include taskings for your staff.  The most common solutions are www.Infusionsoft.com and www.InfoBizEasyCart.com.
As you look at your business and use tools such as these mentioned above you will get a bird's eye view of what is working and what isn't.  Consider your results as you plan for the upcoming year.
Happy planning….. and have FUN with your planning process.